Site structure refers to how you organize your website's content. A website often consists of content on a variety of – related – topics, presented on posts and pages. Site structure deals with how this content is grouped, linked and presented to the visitor.
Here are the most important practices about website development that you should always consider when developing websites.
Information Architecture (IA)
Have you ever been on a website that was so badly organized you couldn't find the information you knew was on the site? You spent way too much time digging around, or maybe even left the site in frustration. This, my friends, is the effect of poor information architecture. IA is the way a website is structured, sequenced, and grouped. Good IA enables users to navigate intuitively so that they find what they're looking for in the shortest time and with the least effort possible, all while being engaged with your site. When IA is done well, the user doesn't even notice the structure of information.
It is important that the content on the website should be accurate, noticeable and informative. Because an average Internet user does not have enough time to read each word. They want to quickly get to the page where the information is actually. Correct use of headings, sub-headings, paragraphs, bullets, or lists helps to break down the text to format, making it easier for readers to scan.
Responsive Design
Responsive website design enables site designers to create once and publish the same content everywhere, for all devices. It is a website development philosophy of rendering web pages in an efficient, optimized and easy-to-read format across a variety of devices and web browsers on different platforms.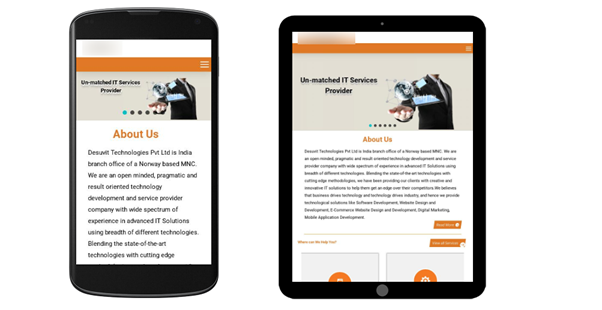 Responsive design is now a critical approach that advises the development of any website that responds to the user's choice and behavior. The style includes intellectual use of mixes, flexible grids, layouts, formats, images and CSS media queries. If any user switches from one to another device i.e. mobile to desktop then the website automatically adjusts for resolution, image size, and scripting capabilities. There should not be any impact on the user experience.
Optimizing Technical Performance
Technical performance is the driver of your website; it depends on the ease with which your visitors will be able to visit and interact with your site: it is, therefore, a crucial aspect of website optimization. Complementing SEO, technical optimization also determines performance factors that will influence your site's Google ranking.  The technical performance of your website depends on these points.
Fast Load Times
The Google search engine also declared that if the loading speed of your website is 2.9 seconds, it is almost 50% faster than the web. If loaded in 1.7 seconds, it is about 75% faster than the web. Excessive loading speed is 0.8 seconds and is about 94% faster than the web.
Speed of the website is quite important. It does not only affect your user response, but also Search Engine Results Pages (SERPs)

The correct loading time can enhance more traffic than a slow website.

A site can be slowed down for any number of reasons. However, there are several (fantastic) tools that will give you a quick appraisal of the situation:
Effective Navigation
Disturbances on the website can be harmful, so it is an important factor that good usability must be in place for good navigation. Simply HTML or JavaScript menus work best and appear consistent across all browsers and platforms. Clutter-free navigation is also equally important. The number of tabs in the menu bar should be limited and not so confusing for users. Sub-navigation or a drop-down menu may work better on a large site with many sections and pages.
Keep it consistent.
First, you should aim at establishing and maintaining visitors trust in your website. This trust is important to increase your website conversion. How to enhance trust from one visitor versus the next varies tremendously, which is also why creating personas for your website is so crucial.
To enhance visitors' trust on your website you can focus on these areas:
Value Proposition
Design Aspects
Continuity
External Reputation
Social Proof
Membership/Professional Organization or Affiliation
Keep it simple.
There is no need to get too fancy navigation when designing your website navigation. Straightforward navigation wins over complex navigation anytime. Check the navigation of this website.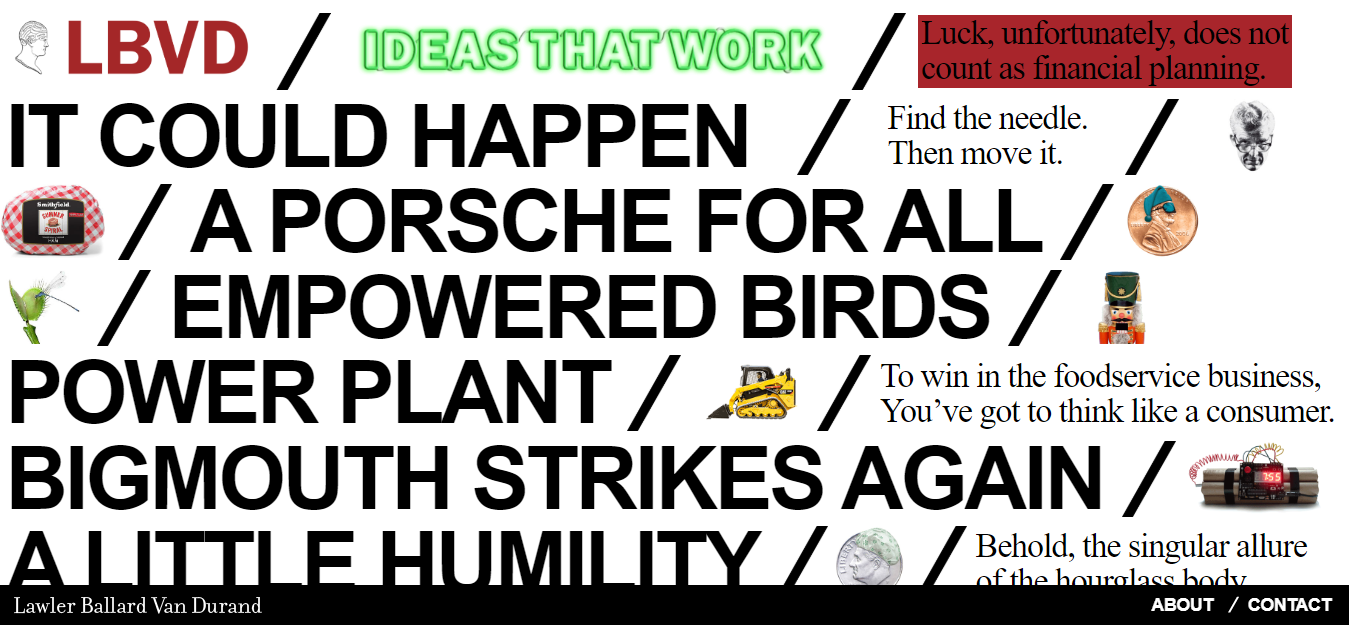 If you check this, can you really identify website navigation? While many designers would love the design of the LBVD website, most visitors will think that the website is screaming at them. But the question however is, what the target audience of the website would think of it?
Orient your visitors
Your only 20% of visitors are in the action buying stage. These visitors are typically highly motivated and know what they are looking for. They have decided to buy, and if you present them with the right information, you can convert them. Another 20% to 30% of your site visitors landed there by mistake. There is little you can do about these visitors. The remaining 50% is still early in the buying funnel.
Match the visitor's language
If your visitors are looking to a product having specific features, then forget about using manufacturer or industry terminologies. There should be a direct conversation to the visitors who are surfing your website and whom you are trying to convert. This, of course, will be challenging if different segments of your website visitors use different terms for the same feature. We see this lot with websites that serve customers from different parts of the world.
Valid Markup & Clean Code
Clean coding and structural data testing are very important. Clean coding ensures that the website will load fast and responsive across browsers and devices. An invalid HTML Markup could affect google crawl rate which essentially will affect your website rating on Google searches. Use Google structured data testing tool to check the validity of your markup.
Here are some tips to follow:
Valid HTML tags.
Use Easy navigation and interactive design for users.
Use the correct tag for all fields.
Keep navigation fields to a minimum.
Give suggestions and advice.
Screen appreciation or full message.
Backup Routines
Many researches show that 98% of businesses do not back up all of their data on a priority basis. Although this statistic shows there is an effort being made to backup, there are gaps in the process. The same research revealed that amongst 70% of SMBs who do backup are not fully confident in their backup operation.
Due to this many organizations that fail to implement consistent and robust backup procedures are at risk. There are many threats that can lead to data loss and the results can be damaging. There are many sources available to store your backup online. It can be accessed from anywhere at any time. You can store your backups on google drive, dropbox, ftp etc. but make sure you have your backup routines setup so in case of unfortunate circumstances you can retrieve your data easily.
In closing
Following the guidelines defined above your website can stand out both in terms of usability, but also easily searchable. A good website can lift up our potential client base. Contact us if you need to get your website up and running so you can attract more customers.