The Guide To Help You Choose the Right IT Solutions Partner
Benefits from the Guide :
Finding the right IT Solutions Partner is crucial for any business. If you are searching for an IT solution partners can help you grow your business by implementing the right solutions and making your business operations smooth; you need to know a few things.
Prepare yourself the right way. Here is everything in this Comprehensive guide you need to know about before you venture out to hire a new IT solutions partner
Benefit 1
Insight into the IT solutions Available
Benefit 2
Major problems faced today with an IT solutions partner
Benefit 3
Questions you should ask an IT solutions partner
Benefit 4
Key considerations to harmonize your business with your IT solutions partner
Benefit 5
How IT can help medium-sized businesses
Benefit 6
Determining the duration & cost of the project
Benefit 7
How to start a project with a company
Download E-Guide
Download your copy of the Free E-Guide
By subscribing, you agree with our
privacy policy
and our terms of service.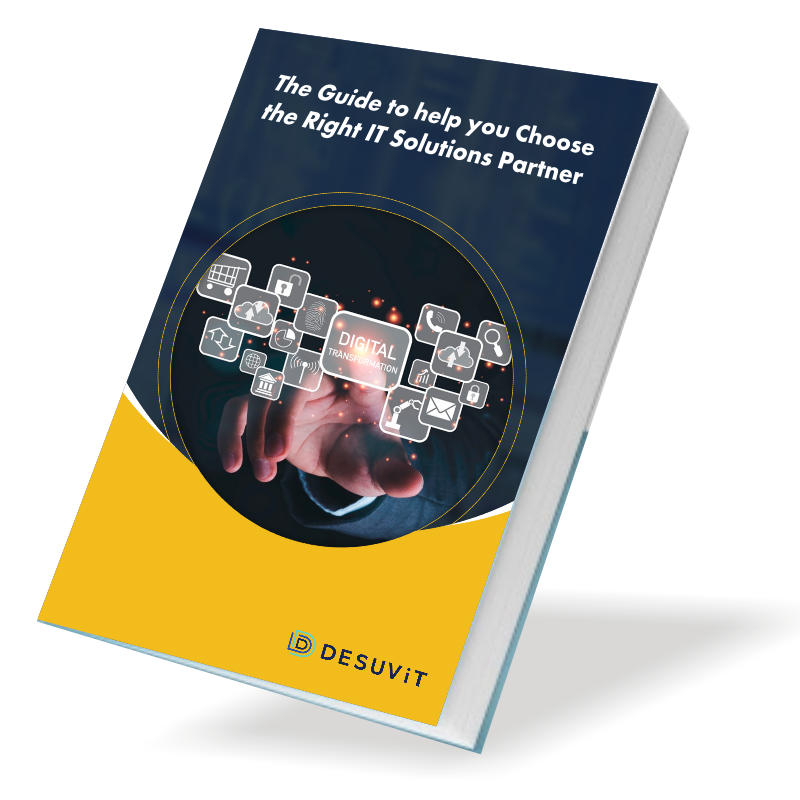 Let us talk about growing your business and help you build something exceptional.
We at Desuvit cater to tailored, cost and time-efficient IT solutions that help medium-sized businesses grow. We build extensible, scalable, and Cloud-Native (Azure) IT solutions, Mobile Apps, and web portals with a high-quality control approach. You focus on your business while we take care of your IT needs.