Desuvit is an IT solution company, delivering solutions on a variety of technology platforms to organizations across industry verticals.
As an IT solution company, Desuvit offers a full range of Mobile Application Development, Web Portals and Custom Solutions, Website development and E-Commerce Solutions for a wide variety of verticals and business domains.
Mobile App Development
Our expert developers use cutting edge technology and innovative ideas to build robust mobile apps that are tailor made for your business. We develop apps for both iOS and Android platform.
Website Development
Developing a unique and effective website is not a simple thing, it is an art. At Desuvit we work extensively on best user experience and aestheticsof the website that look amazing on desktop as well as mobile.
You have an idea or IT need but do not want to handle the complexity of developing, hosting and maintenance of the solution? We offer Custom solutions tailored to your need, so you focus on your business and we deal with the IT complexity.
E-Commerce Solutions
At Desuvit we focus on creating ecommerce solutions that provide best virtual shopping experience to your customers. Our experts provide customized and unique online store that targets your niche market giving you edge over your competitors.
We listen to your needs
Do you have an idea in mind or an IT problem that you want to solve? The first step to find a solution is to clearly understand the problem. We listen carefully to understand your needs so we can build what is needed and eliminate waste.
We Analyse your requirements
Having been developing software solutions for many years, our team knows how to utilize the power of modern technologies to use the right technology for the right problem. We analyse your requirements and provide cost and time effective solutions that matter.
We Deliver solutions that provide value to your business
Executing a software project requires expertise in understanding various aspects of technology, project management processes, development lifecycle and operations. We have experience and expertise to handle projects from start to finish as well as taking care of the operations.
Simplifying life, that's what we believe in and that is what we want to do using the technology. We strongly believe that many complex problems have simple solutions, one just needs to look deep enough to see them.
We are a team of experts who are passionate about IT and love solving business problems. We have 15+ years of experience working with small, medium, and big size companies and executing small and big projects. This experience has enabled us to be cost and time-effective while maintaining the quality.
At Desuvit, we put our clients first and believe in establishing long and trusted relationships with our clients that is more than a business transaction.
Technologies we work with











For your app to succeed, you need a team of smart business strategists, creative UI/UX designers, and proficient mobile developers. And you've come to the right source. In Desuvit.no, we don't settle for good but shoot for amazing, and that's where we can take you.

Desuvit has surpassed the expectation by designing the advanced website with high quality, excellent design and performance. We are very happy with Desuvit as a customer focused, solution-oriented and reasonably priced provider of IT services. Highly recommended
Adam Myhrman (https://smarttrappstadning.se)

We needed an app for our Betty24 SAAS product for both iOS and android platforms and desuvit delivered on time and within budget. They performed in all aspects excellently. They were a highly efficient team to work with and aslo strong communicators — whenever I had an issue, they were available. I highly recommend Desuvit for developing mobile apps and IT services they provide.
Nishant Gupta (CEO, Betty24 GmBH)

We were looking for a company who can help us developing mobile and web app for our Vipicash product and we found Desuvit. They helped us not only with development but also with design. They had insights, were timely with deliveries and took responsibility of technical solutions. It had been great working with them. If you are looking for a reliable and technically passionate company then Desuvit is definitely the company you should get in touch with.
Olivier Mukuta (CEO, Vipicash AS)

Desuvit has done a wonderful job making our webpage. Very competent, professional, easy to communicate and also SEO friendly, they always brings good ideas to the table and deliver one of the best service above all. We highly recommend Desuvit.
Faiza Basharat (CEO, Medisinsk Laser Og Hudklinikk AS)

We want to express our thanks to the team of Desuvit for the excellent IT service provided to Indian Norwegian community. They were always supportive and easy to communicate with. We had the confidence that our site would be reliable and efficient when it was developed by Desuvit. We highly recommend them for the IT services they provide.
Arundeep Plaha (CEO, Indian Norwegian Community)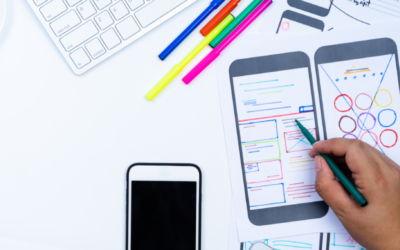 We have developed many mobile apps and one thing we have noticed is that mobile app development is just a blank canvas where you can add anything. Either make it beautiful and meaningful or make it...
read more