Your End-To-End Guide To Help You Plan And Build Mobile Applications
Mobile Apps are the game-changer in the IT world. It facilitates the prospective consumers a personalized experience, all-time accessibility, and ease of use. Businesses can benefit from mobile apps in numerous ways. However, it is only possible if you do it the right way. 
Here's the free guide to Answers to all your Mobile App Development Queries
Insight into the Mobile Apps development Industry
Factors to consider when selecting a Mobile App Development company
A 7-step plan for building Minimum Viable Product (MVP)
Determining the duration & cost of the project
Significant Challenges When Developing Mobile Apps
Deciding the best-suited technology.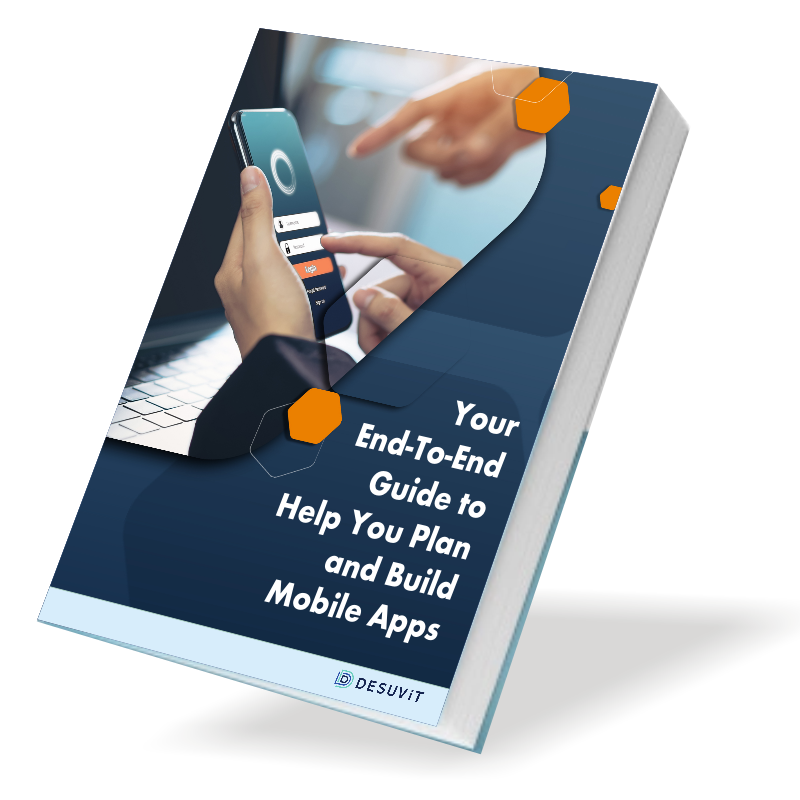 Let us talk about growing your business and help you build something exceptional.
We at Desuvit cater to tailored, cost and time Efficient mobile app solutions with a high-quality control approach with Cloud Native (Azure) supported Responsive designs, multiplatform, an agile approach, multilingual & full backend Support.