New apps are created every day, but how many of them do you know about? Mobile app development is a booming field that keeps growing every day. However, to make it big, you need to play your cards right.
One of the most important things that makes a good app is the UI design. Most popular apps have stellar UI designs that you can take inspiration from. This is a critical aspect of mobile app development software, and you must pay special attention to it.
Continue reading to find out more about some of the best apps that have great UI designs.
Top 5 Mobile Apps With Inspiring UI Designs
Mentioned below are some apps that made it big because of many great features and their impressive UI designs.
Spotify could be considered one of the most successful music streaming apps in the world. Its likability could be credited to its excellent user interface. Initially, the app suffered a lot of backlash for having an intricate navigation system.
Spotify took this advice seriously and updated their app to have a more efficient navigation system. It now focuses more on the user playlists making the design more straightforward and more structured!
One of the significant reasons why Mint is such a popular app for finances is because of how inclusive its features are. It combines and brings together every aspect of your finances and helps you manage them easily.
The app has all essential information about the user's finances readily available on the homepage. This makes the app very easy to navigate through. It also connects to your bank account, so it automatically updates your expenditure!
Alto's Odyssey is a viral gaming app available on the Google Play Store. It is among the top downloaded apps for multiple reasons. This game has great design, visuals, navigation, etc. Creators focused on the minimalistic visuals of the game and enhanced it the best way they could.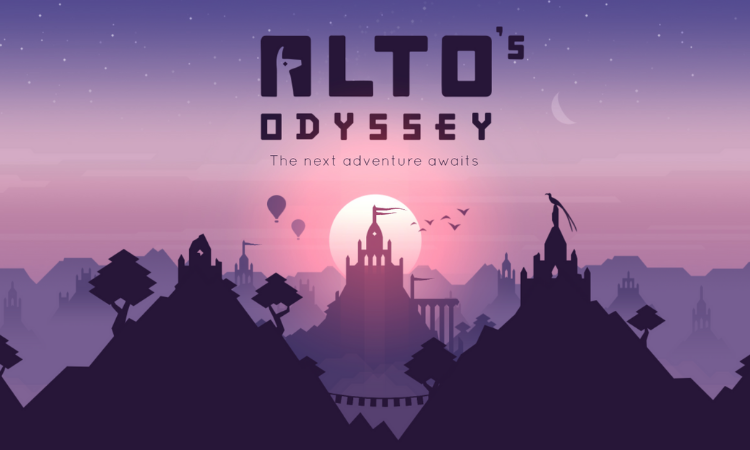 H&M is among the biggest names in the fast-fashion industry. Apart from its spectacular clothing designs, H&M has focused on its web and mobile app development designs. Both the website and the mobile app have a very easy to use interface.
Users can browse through a myriad of products very quickly within minutes. The app allows users to view the products in different settings and does shopping online very quickly! This complex mobile app development software has made H&M the global brand it is today!
Slack's onboarding is what wins the prize. The moment you start the application, you are greeted with a tour of the app's best features. You can complete this tour while setting up your space too. App development companies need to focus more on their onboarding techniques to make their apps more popular.
In Conclusion
Mobile app development services are only going to thrive if their focus is diverted in the right direction. The UI design of an app is as fundamental as it gets, and you must pay more attention to it. These apps have made it big in their respective industries because of their designs, and now you can take inspiration from them.
If you are looking for a service that can help you with your mobile app UI design, please reach out to us! Desuvit is the way to go in order to create something phenomenal.
Desuvit is a Norway-born software development company delivering Custom Software Development, Mobile Apps, and Web Applications Development for various verticals and business domains. We offer end-to-end solutions for companies with no software or IT division, Startups, and companies that need to scale their software development efforts but lack the expertise required. We help our clients in growing their businesses so we can grow with them. Some of the technologies we work with: .Net, Azure, Microservices, Azure functions(Serverless computing), React Native, Flutter, React JS, TypeScript, Angular, NServiceBus, Azure Service Bus, Azure Queues, SQL Service, MySQL, Cosmos DB, etc.
Enjoyed this article? Subscribe for more valuable and great content !
Enter your email address below to get new articles with valuable content delivered straight to your inbox, plus special subscriber-only content to help you with your next mobile app or software development project.
By subscribing, you agree with our privacy policy and our terms of service.