When you develop an app, you aim to reach millions of Internet users. So, why does one need to build an audience and create a frenzy over a new app? Well, the answer's simple— to gain profits and popularity! Even though a mobile app development company expects plenty of downloads, very few apps manage to garner extraordinary support. If you've created an app and need it to go viral, you need to think outside of the traditional ways.
Information source: Kommando Tech
So, here are five proven ways in which you can get your app to become viral in an instant!
1. Time to Influence!
Social media is flooded with active users. This is your moment to grab their attention by promoting your app on different platforms like Instagram, Facebook, and Twitter. The best way to market an app is to use infographics, video content, and engaging tools like quizzes and polls. What's more, you can get influencers to try out your app and then advertise it on their social media profiles. This not only makes their followers curious but also widens the potential audience for app development companies.
2. Get the Users Curious
Your audience must have something to look forward to when they start using an app. Don't reveal all your features to them. Instead, start with smaller, mysterious reveals such as rewards after signing up or completing a few basic steps to win a prize. When one's curiosity is aroused, they tend to be more impatient and drawn towards a particular thing. So, all you need to do is keep the guessing game going! Your mobile app development company can help you with it perfectly.
3. Is Your App "Iconic"?
An app needs to have an identity of its own. Well, what better way to stand out than to have an iconic logo! Can you imagine another app using the famous Snapchat Ghost or Netflix's classic Red 'N'? Similarly, your app needs to look so attractive that it will urge users to download it at least once to check out its features. Now, your task is to create a top-quality app with stand-out features that will make the app stay on a user's phone!
4. Reviews and Updates
As a mobile app development company, you must be aware of both your strong points and your shortcomings. The best way to do so? User reviews! Top mobile app developers get their users to review their apps regularly. Once you see what appeals to users or bothers them, you can quickly fix or improve these aspects. Bug fixes become a cakewalk when you know what is troubling a user. Plus, if you update your app frequently, your users will appreciate the new additions and look forward to future ones!
5. FOMO (Fear Of Missing Out)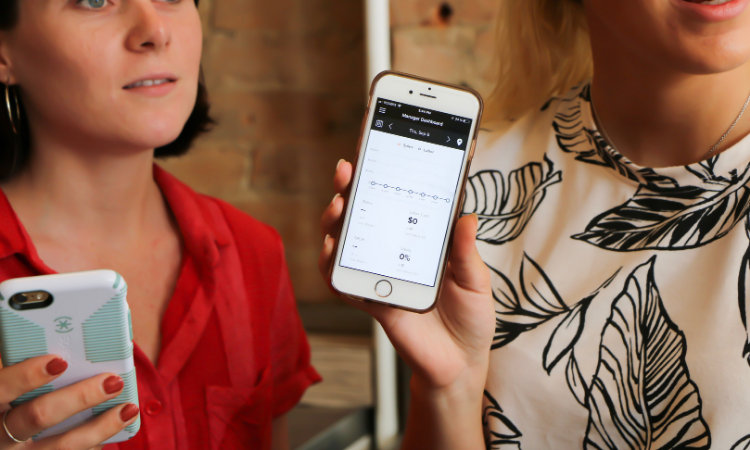 We all hate missing out on any excitement. If you can make your user feel like they lack some fun, they will be instantly drawn towards your app. For instance, Subway Surfers kept introducing themes and prizes that would last only for a short while. This made people want to keep playing the game and collecting prizes that were location or festival specific. So, if you can create a buzz that doesn't last long, everyone will want to be part of it ASAP!
Summing Up
Today, the competent mobile app development companies offer apps in abundance on the App Store or Play Store. So, what is it that makes an app stand out in a sea of others? Stable performance and excellent marketing tactics. If you have a flawless, well-developed mobile app and you know how to advertise it well, you attract, create an impact, and ultimately, sell! Well, go ahead and use these five ways to create a viral app in no time at all! Are you in need of a reliable mobile app development company to cater to your needs? We're at your rescue! At Desuvit, you will find top mobile app developers with years of experience in the field.
Well, go ahead and use these five ways to create a viral app in no time at all! Are you in need of a reliable mobile app development company to cater to your needs? At Desuvit, you will find expert team of mobile app developers with years of experience in the field.
Reach out to us and let us kickstart your mobile app development journey. Let us build something exceptional, together!
Desuvit is a Norway-born software development company delivering Custom Software Development, Mobile Apps, and Web Applications Development for various verticals and business domains. We offer end-to-end solutions for companies with no software or IT division, Startups, and companies that need to scale their software development efforts but lack the expertise required. We help our clients in growing their businesses so we can grow with them. Some of the technologies we work with: .Net, Azure, Microservices, Azure functions(Serverless computing), React Native, Flutter, React JS, TypeScript, Angular, NServiceBus, Azure Service Bus, Azure Queues, SQL Service, MySQL, Cosmos DB, etc.
Enjoyed this article? Subscribe for more valuable and great content !
Enter your email address below to get new articles with valuable content delivered straight to your inbox, plus special subscriber-only content to help you with your next mobile app or software development project.
By subscribing, you agree with our privacy policy and our terms of service.