The trend of software development outsourcing is not a new one. It is already the panacea for businesses willing to design a robust, interactive, and feature-rich application or an IT System. The reason for this growth is lower costs, decreased time-to-market, and hassle-free execution.
According to this Data, the market value of the entire outsourcing industry was recorded as USD 92.5 billion. This was back in 2019; we are more than 12 months down the lane and this number has only increased.
However, even with these promising numbers, many businesses struggle to make ends meet and get a nice product out of this collaboration.
Sometimes, there's a 4-hour time difference, and at other times, the team is incompetent.
Is it really impossible to make outsourcing work?
Not at all!
Your solution is smart sourcing. It is a type of outsourcing that not only focuses on developing a project but also on balancing your costs, risks, and productivity to offer you a favourable outcome. It is a value-driven development that helps you receive the desired outcome sooner than later.
Below we have discussed 4 major pain points of outsourcing your software development along with solutions offered by smart sourcing.
Pain Points of Outsourcing with Smart Sourcing Solution
1. Trust
It is not hard to judge the capability of your outsourcing partner. In fact, in business, this is only natural. You need to doubt their ability, skills, and experience to find out what they truly know and what knowledge they possess.
However, you only need to utilize this lack of trust to reach a point where you feel confident in the services of your vendor. If you are unable to reach that stage, you would be consistently wedged between the need to outsource and the desire to develop in-house.
Smart Sourcing Solution
Here's what you can do according to smart sourcing:
Research – a lot. You have been given the gift of knowledge through the internet. You can go to Google and find out anything that you need to know. Find out how outsourcing works, what services are included, and what price you need to pay. Other than this, utilize online platforms to see reviews of these IT services firms. The simplest way is to visit the website and look at what they have to offer, what is their portfolio, what projects the company has executed and what their clients have to say about them. Additionally, the LinkedIn profile of the company will also tell a lot about your potential smart sourcing partner. Social media presence of the company can also help you decide .
When you are done researching, get on a call and discuss business. You don't want to outsource to a vendor who gives one-word responses or inadequate responses. They should know what they are doing and they should be able to offer you instant insights on the type of development you need. If you look at it, then the real way of knowing anyone's experience is to talk and communicate. You need that for smart sourcing.
2. Control
There's no doubt in the fact that even the most trustworthy, experienced, and valuable team needs direction. Just having 4-5 subject matter experts on the team to perform tasks doesn't mean they know how to magically supervise and manage the entire development. Someone needs to manage the whole team and keep track of their work.
This is true in in-house development. But, in outsourcing, most of the time, you are only wondering whether your team is working or not. When there's a time difference, this situation becomes even more complicated.
Smart Sourcing Solution
Smart sourcing has a solution, which is:
In your team, appoint someone as the project manager. Make them the contact person for this task. This person should have the authority to:
Make schedule
Assign deadlines
Track deliverables
Track the original action plan
Document processes
Create reports
However, you may have already noticed that this person should have the technical know-how, otherwise they wouldn't know how to decide deadlines and how valuable small deliverables are.
Other than hiring a PM, you need to offer them the right project management software like Azure DevOps, Trello or JIRA. This tool will automatically track progress, develop reports, and make your task simpler.
Lastly, regularly connect. Now, here you need a balance. You can't call 5 times a day. Sometimes, you should not call even once a day, if the deadline is 6 months long. But, you should call! There should be constant interaction to know what is the progress.
3. Quality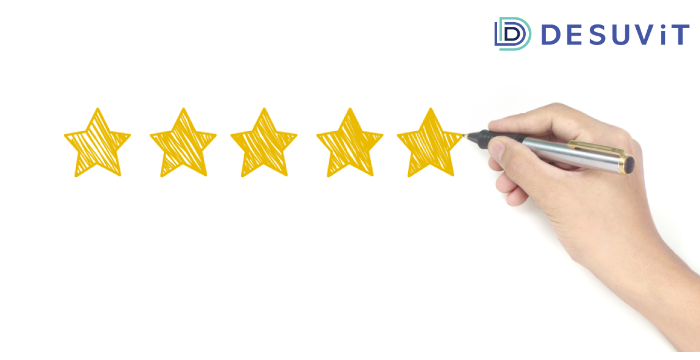 The quality of your software development is the most important topic of discussion. One thing that you need to know before signing the contract is the value being offered to you.
If there are bugs in the software, you can't go live.
If the vendor refuses to fix issues after 2 revisions, there's something you need to consider.
Overall, more than the guarantee of 100% quality, you need a promise of collaboration. This means that even if a few things go wrong, your vendor should be willing to fix the situation; not a Band-Aid but a proper solution.
Smart Sourcing Solution
Here's how you can watch out for high-quality:
When a vendor is giving too low rates, that's alarming. So, you have to research the average rate of known outsourcing services in the industry and then make a decision. For instance, if the average rate is USD 50 per hour, then there's no point in settling for USD 15 per hour. This rate doesn't indicate that you got lucky but it does indicate that it is highly likely that quality will be poor
When you have decided the right vendor based on the rate, take a trial. Allow the outsourcing partner to create an MVP, which will help you understand the following:
Quality
Support
Communication flow
Control
Time taken
Sometimes, it is better to test the waters before taking the full dive. Start small and test before committing long term.
4. Intellectual Property Concerns
One of the biggest concerns while outsourcing is securing information shared with the service provider. There's always the risk of a breach.
Your service provider may use a part of your app for the next client.
To secure your information, you need legal measures.
Smart Sourcing Solution
Start by signing a non-disclosure agreement. This agreement should contain terms to secure your intellectual property (IP). You should clarify what confidential information means to your business, such as designs, ideas, client lists, and other data. When you sign an NDA, the service provider agrees to not disclose your data until legally required. If this agreement is violated, then you can consider legal prosecution as well.
Apart from this, your main business contract should contain a clause affirming that your IP would be transferred to you once the project concludes. For instance, the source code.
Conclusion
The risks discussed in this article are common for businesses that are delegating IT services for the first time or have faced bad experience previously. To gain more control over software development and make better decisions, you need smart sourcing. It's a well-structured and valuable approach that helps you develop a partnership with the vendor, which offers you favourable outcomes.
We at Desuvit have experience and expertise working in remote situations with remote teams and very well understand the pain points of outsourcing and that is why we do Smart Sourcing. Are you looking for IT Partner or software development company that understand your pain? Reach out to us and let us take away your pain. Let us build something exceptional, together!
Desuvit is a Norway-born software development company delivering Custom Software Development, Mobile Apps, and Web Applications Development for various verticals and business domains. We offer end-to-end solutions for companies with no software or IT division, Startups, and companies that need to scale their software development efforts but lack the expertise required. We help our clients in growing their businesses so we can grow with them. Some of the technologies we work with: .Net, Azure, Microservices, Azure functions(Serverless computing), React Native, Flutter, React JS, TypeScript, Angular, NServiceBus, Azure Service Bus, Azure Queues, SQL Service, MySQL, Cosmos DB, etc.
Enjoyed this article? Subscribe for more valuable and great content !
Enter your email address below to get new articles with valuable content delivered straight to your inbox, plus special subscriber-only content to help you with your next mobile app or software development project.
By subscribing, you agree with our privacy policy and our terms of service.