We all love shortcuts and cheat codes when it comes to instant success. But are the shortcuts worth it on your highway to success for your web development strategy?
If you have a website for your business, you know how vital brand visibility is. Ranking on higher Search Engine Results Pages is the best way to get your website featured and attract a potential audience.
Search Engine Result Pages, an acronym for SERP, has become the most important idea for digital marketers and businesses to build upon. To put it simply, the SERPs are web pages that the users receive as results when they search for any keywords, questions, concerns, etc. on search engines.
Approximately 9 in 10 Norwegians between ages 16 and 79 years perform regular internet activities. Instead of trying and testing methods, let's see some guaranteed secrets from the experts in the industry to help you reach out to the correct audience. Wish to learn how you can get your website pages on the top? Keep reading!
1. Fix Structure of Webpage
If you're looking to make your website easy to crawl by search engines, you need to fix your website architecture. That includes meta tags, description tags, and keyword tags to add accurate description and value to your web page's content. You can utilize web development tools to include alternative text descriptions to your images and videos.
2. Optimize Your Webpage
Optimizing your webpage is an ongoing process that requires time and regular maintenance. Specialists in the web development service industry recommend regularly optimizing your website for mobile browsers and other devices, speed of tasks, performance, and loading time.
Design your website in such a way that visitors can navigate and surf through the pages easily. These points may seem unimportant, but these little things make up for your audience's engagement on the website.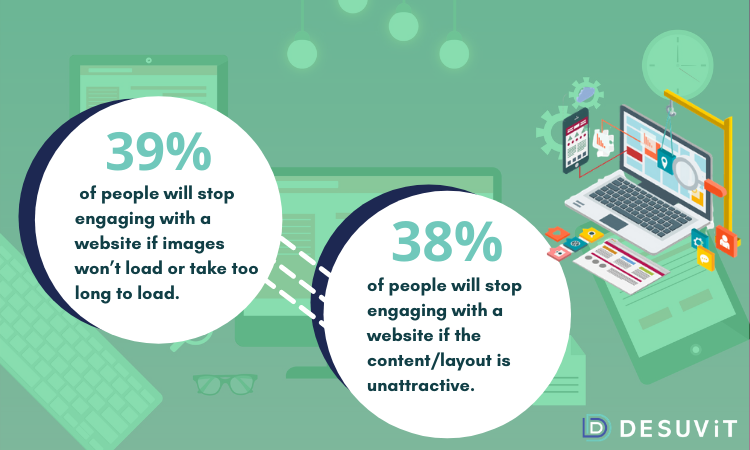 3. Use the Right Keywords
Keyword research is all about web development. With the right keywords for your website, you can target specific search intent and rank higher on search engines for those keywords. Use web development tools like Google Keyword Planner to select the right keywords with decent search volume for your website and niche.
4. Fix Links
Having the right amount of internal and external links is crucial when it comes to SERP rankings. Broken link building is a central SEO strategy that helps make essential connections to high domain authority pages. These quality backlinks increase your page's domain authority and make the search engine understand that it is valuable.
5. Write Quality SEO-Friendly Content
Lastly, no amount of hacks and strategies will work unless you can deliver unique content. Web development companies suggest hiring content writers to write some valuable and SEO-rich content. That is bound to do wonders for your SERP rankings and create a league of loyal patrons who will often visit your website.
Summing up
Web development companies in Norway offer services that include a host of web development tools and web development languages. With an experienced and reputable web development company in Norway like Desuvit by your side, you can sit back and relax.
From helping you do keyword research to optimizing your content and website architecture, it's better to hire help than to do it yourself. With experienced professionals in the field of web development, you can rest assured that the Desuvit team can guide you through. Seek the best web development services from the industry experts and kickstart your journey to success!
Desuvit is a Norway-born software development company delivering Custom Software Development, Mobile Apps, and Web Applications Development for various verticals and business domains. We offer end-to-end solutions for companies with no software or IT division, Startups, and companies that need to scale their software development efforts but lack the expertise required. We help our clients in growing their businesses so we can grow with them. Some of the technologies we work with: .Net, Azure, Microservices, Azure functions(Serverless computing), React Native, Flutter, React JS, TypeScript, Angular, NServiceBus, Azure Service Bus, Azure Queues, SQL Service, MySQL, Cosmos DB, etc.
Enjoyed this article? Subscribe for more valuable and great content !
Enter your email address below to get new articles with valuable content delivered straight to your inbox, plus special subscriber-only content to help you with your next mobile app or software development project.
By subscribing, you agree with our privacy policy and our terms of service.