In this day and age, a company's strength is determined by its ability to quickly adapt to the current trend of digital transformation. Digitizing your business is not an easy game, but what if there was an easy fix for that?
Custom solutions are ready-made software solutions that have high efficacy in handling the system development project of digitizing your business. With this, you can simplify the otherwise time-consuming tasks and focus on the bigger picture of building your business.
Here are some ways in which custom solutions will transform your business for the better.
1. Tried-And-Tested Digital Strategy
Living in a world of rampant digitalization, a strategy to win over the virtual world is a must for your business. But it should not mean blindly hyping up any new or emerging technology just for the sake of it! To get a better idea about it, you will need to carefully research and analyze how other successful businesses have implemented the same.
Custom solutions have been trusted by business owners from day one. That is why you will find custom solution providers who have several case studies for their services to show as proof of their work. This way, you can avoid the risks of losing money on an unknown commodity.
Your business can begin its transformation with the confidence of other references who have successful achieved digital integration.
2. Streamlines Your Business Processes
Business owners require a ready-to-go solution to keep up with the fast pace working environment of the corporate world. How do you figure out what solution model works best for you? You simply leave it to the experts!
Custom solutions providers offer an outside perspective. They will look into your strengths and weaknesses, analyze them in-depth and design the right custom software solution to take your business to the next level.
The rapid deployment of these solutions makes sure your newly transformed business is up and running in no time. The easy installation and working system will allow you to begin streamlining tasks like billing, project and content management, data reports, and so on.
With this kind of digitization, you get the competitive edge of improved consistency and quality in your deliverables. The reinvention is sure to work in favor of brand awareness and through that, business growth.
3. User-Friendly System To Tackle Workflow Problems
When you digitize your business, it means spending time and money to train all your employees on how to use the updated system features. Custom solutions do not require such grueling training as you define the requirement of the system and control the features to be developed.
The user-friendly system makes it easy for your team to continue meeting their deadlines without slowing down to understand every update, every time.
It also helps that this system development with custom solutions improves communication and collaboration among your employees. The digital workflow fosters flexibility and speed that allows employees to remain productive as they continue serving customers.
4. Ensures Low Cost And High Returns
The goal for any business is to minimize costs and maximize profits, simple as that.
To create a fully customized software solution from scratch, you will need to use company time and money. You will have to deal with the headache of approvals, designing, and testing new solutions. Custom solutions eliminate this issue for you and your business.
Custom solutions come in package deals with a wide range of features that are fully operational from the moment of installation. Since it is a package, it will be available as the most affordable option out there to quickly get things done.
In conclusion, you get access to a low-cost system that has high profit potential.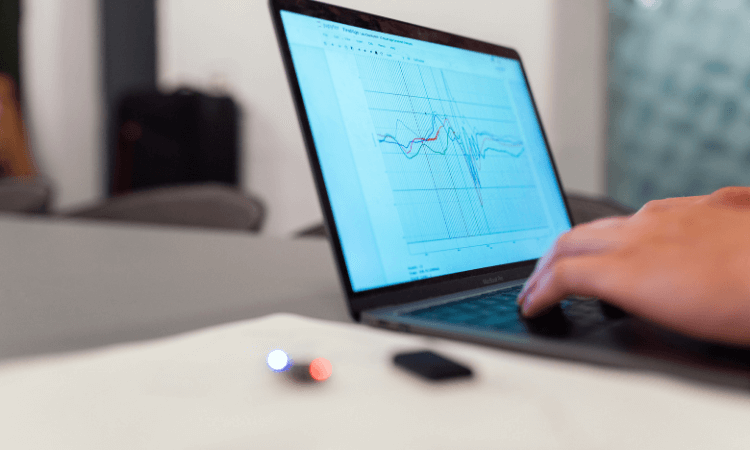 5. Security For Your Growing Business
With a new system development, it is only natural for business owners to be wary of the security and backup of their database. Any form of data loss can set back businesses on their productivity timelines and affect their relationship with customers.
Reliable custom solutions providers do what is necessary to ensure trust. Apart from improving your overall business processes, these solutions also make your network more secure. They protect against security issues like hacks, viruses, malware, and so on.
You can continue growing your customer relations by giving them the assurance that their information is being collected and processed securely.
6. Regular System Maintenance
Custom solution providers do not end their services with just the installation of the software. They will be at your beck and call, committed to providing support and maintenance when you need it.
In case of any bugs or crashes, they are quick to respond and will send an entire team of professionals for technical support. The providers can also provide some form of training to you and your employees so the solutions are used effectively.
This way, you can continue using the new systems without the worry of facing any technological roadblocks.
7. Company Progresses With Updated Technology
Software technologies are constantly getting updated with new functions and features. This can result in continuously shelling out money to keep up with these tendencies.
With custom solutions, you can avoid the hassle of going through the entire system development, installation, and training process. These software solutions are always getting upgraded and updated to stay ahead of the trends.
When there is a new update available, your system will notify you. You can access these upgrades either free of cost or at a lowered price.
You stay ahead of your competitors by using modern technology trends that will help you get to the next step for your business.
Summing Up
The only way to expand your business is to take it digitally so you can reach a global audience. However, business owners feel stuck with the options of either doing a system development project in-house or getting it done from a third party at a costly rate.
Custom solutions work enterprise-wide, optimizing and digitizing end-to-end operations in an economical and fast manner.
Providers offer the perfect package but also go the extra mile to give some sense of customization. If what you desire for your business is speed to market, then custom solutions are the right fit for you!
If you are in need of any help with custom software solutions, please contact us! and get a free consultation. Desuvit has a number of experienced professionals who can be of valuable service to you.
Desuvit is a Norway-born software development company delivering Custom Software Development, Mobile Apps, and Web Applications Development for various verticals and business domains. We offer end-to-end solutions for companies with no software or IT division, Startups, and companies that need to scale their software development efforts but lack the expertise required. We help our clients in growing their businesses so we can grow with them. Some of the technologies we work with: .Net, Azure, Microservices, Azure functions(Serverless computing), React Native, Flutter, React JS, TypeScript, Angular, NServiceBus, Azure Service Bus, Azure Queues, SQL Service, MySQL, Cosmos DB, etc.
Enjoyed this article? Subscribe for more valuable and great content !
Enter your email address below to get new articles with valuable content delivered straight to your inbox, plus special subscriber-only content to help you with your next mobile app or software development project.
By subscribing, you agree with our privacy policy and our terms of service.