From conventional data analysis methods and chatbots to UX designs, AI is applied to all the possible avenues. The essence of AI is personalization and efficiency, and that's what it's delivering to UX and mobile apps. Amazon's Alexa and Apple's Siri; these digital assistants are great examples of how AI can revolutionize user experience.
The reach of AI in the UX and mobile app industry is massive. Before AI, the world couldn't think of analyzing this enormous amount of data. AI is hitting the nail on the head by using predictive analysis to understand user needs better.
AI is improving UX and apps to be more user-centric and intelligent. These are the enormous kind of impacts that we are going to discuss here.
What is Artificial Intelligence (AI)?
Before we move to the complexities of the impacts of AI, let's help you equip yourself with AI. Artificial Intelligence or AI is programming science devices and computers to function without requiring any human intervention.
These functions can be solving complex issues, software planning, voice and face recognition, and a lot more. In a nutshell, AI has the abilities of a computer and a machine to understand and learn. Gartner claims that by 2023, there will be 8 billion voice assistants around the globe.
AI will trigger the use of intelligent devices like autopilot, smartphones, and voice search.
AI and App Development
In this section, you'll get a walkthrough of how AI is contributing and impacting mobile app development. The impact of Artificial Intelligence on mobile apps is so robust, visible, and definitive.
Self-Learning AI Mobile Apps
Anyone can see the impact of AI on user apps through self-learning mobile apps. As technology and AI is rapidly growing, the apps are diverting their focus on becoming more user-centric. These self-learning apps are trying to understand user requirements without demanding a lot of on-screen presence. With the presence of intelligent content and features, mobile apps are becoming more substantial and sophisticated.
AI is lending a certain amount of automation to these apps to enhance their smoothness. In short, self-learning apps are improving user experience by reducing their involvement.
AI to Enhance User Engagement
The mobile app industry is dynamic, volatile, and highly competitive. As a result, AI also aims to deliver better user engagement benefits. Think about this – without consistent user engagements and activity, can a mobile app survive in the market?
A static mobile app can only attract users based on the app's static categories. On the bright side, AI digs deeper to understand user's pain points and preferences.
Apps with AI integration can enhance user engagement with all the analytical information they have. The data the AI gathers allows it to address different users and different issues. What's more, an AI-powered app can also excel in collecting location, buying behavior, and other crucial data. These are better actionable insights to improve UX.
Logical Reasoning for Automation
Today, most mobile apps assist users in solving real-life problems. How? Via logical thinking and intelligent analyses. With the employment of AI, an app with logical reasoning can integrate automation. When an app revolves around understanding problems and rational solutions, human intervention becomes a bare minimum.
Consequently, developers can incorporate automation in mobile apps to unlock a far superior and satisfactory UX.
To understand this concept, you can take the example of Uber. The Uber app can process traffic information from millions of on-road cabs. Hence, this allows the app to offer congestion-free and faster routes.
User-Specific & Intelligent Recommendations
The most imminent example of this is Netflix's recommendation framework. Do you know that Netflix's recommendation engine, an AI product, is worth $1 billion a year? It's no secret that the recommendation framework of Netflix is the secret behind its success.
Even if you manage to secure millions of downloads, your app might fail to generate engagement and traffic. It is because the app cannot deliver a personalized experience. As a result of this, most of the eCommerce mobile apps consider offering customer-specific recommendations. It also helps them to generate higher traffic and attain better sales.
For instance, you have a content-based app. You can use AI to deliver recommendations to users based on their past reads and preferences.
AI-powered Apps to Understand User Behavior
To have a successful mobile app, you need a comfortable, smooth, and straightforward user journey. However, this brings us to the question, "how is that an app can evaluate whether the user finds the journey satisfactory or not?"
The patterns of user behavior can be very insightful for improving the app experience. You, as a developer, can use this information to tailor user experience. These patterns make it easy to understand and accommodate design tweaks to enhance UX.
How AI Is Lending Benefits for Mobile App Development
As users are becoming more demanding, innovation is the only solution to meet their demands. The requirement of personalization and customization is now more than ever.
An experienced mobile app development designer will understand the value of predictive and personal experience. The only way to measure the impact of AI on mobile app development is to look at its benefits. Read on to understand how mobile app developers can leverage the impact of AI.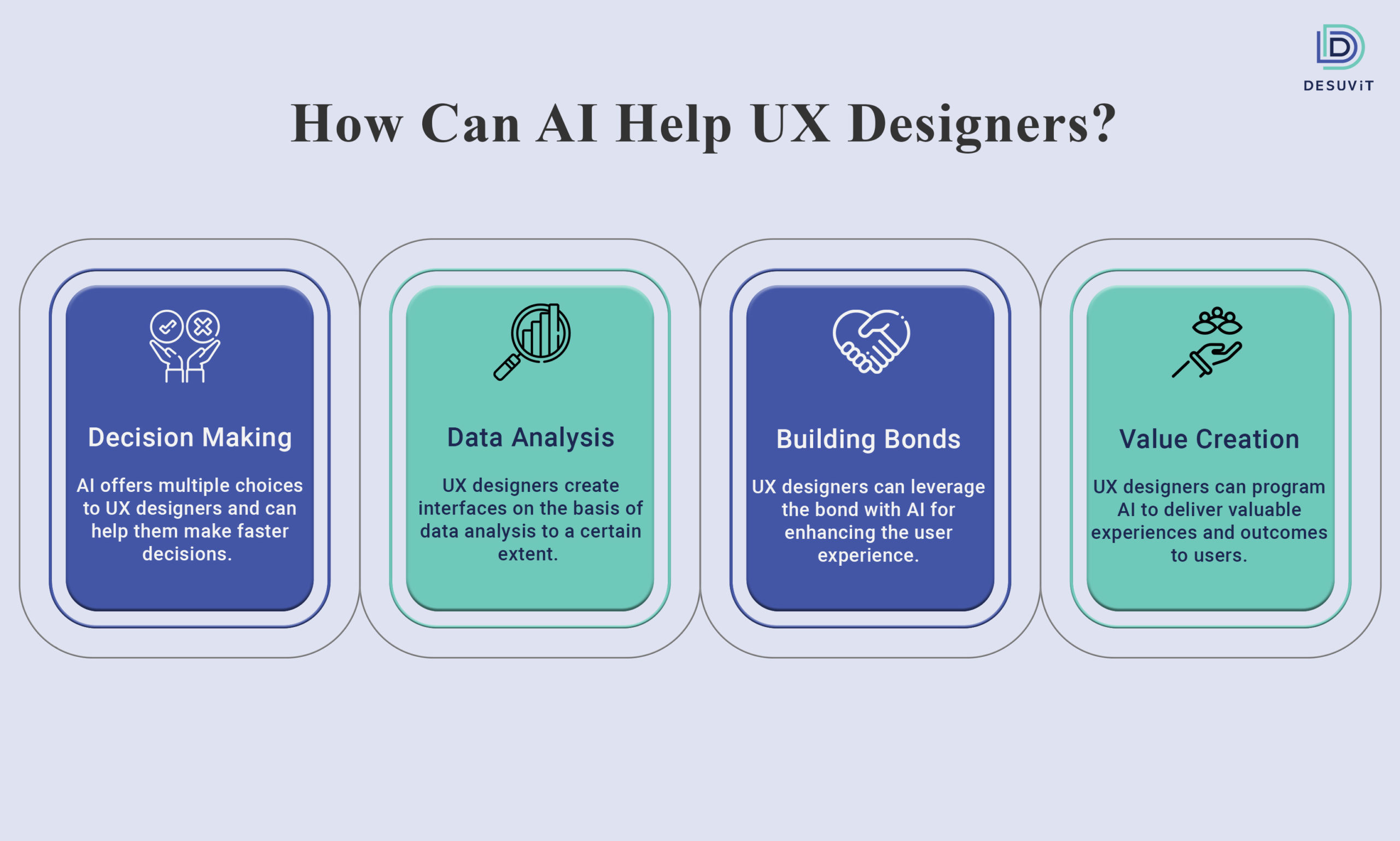 Blends Internet of Things (IoT) and AI
A robust Artificial Intelligence setup can assist computers and devices by collecting real-time information. This real-time data enables smooth transition within the device. With time, these intelligent devices can self-operate with the help of user input.
However, the mobile app developer must take the necessary actions to integrate IoT with AI. The data transfer should be smooth to boost conversion rates. With this blend of AI and IoT, both app developers and users can benefit; it's a win-win for both parties.
Enhances Smartphone Cameras
One of the most significant areas where personalized app development is making great strides concerning Machine Learning and AI is phone cameras.
Phone cameras are no longer merely for clicking images. On the contrary, it can identify subjects within the camera frame. AI-based cameras can detect objects like fireworks and food to adjust the camera setting for the best capture.
Machine Learning and Artificial Intelligence can enhance and identify facial features for amazing portrait images.
Samsung is one of the first recipients of AI-based cameras. The camera in some Samsung phone models has an AI-powered zoom feature.
Real-Time Language Translation
In the previous days, translation apps and features were fascinating to the users. However, with time, the users realized that translation apps are not very accurate and convenient.
But, the times have changed. These days you can hover your phone camera over a signboard, and they'll translate the text in it. Translating apps these days are easily and commonly available. It's also true that these apps require internet connectivity to translate text into different languages.
Using Machine Learning and Artificial Intelligence in a translation app, smartphones will be able to translate text without the internet.
Emotion Recognition
AI has made the cut when it comes to emotion recognition. Emotion recognition is one of AI's most successful developments. You have now come to a point where You can train ML and AI to capture every micro expression.
AI can capture all subtle vocal inflections and body language cues. Much AI-based software can read and interpret human emotions through voice and image data.
What's in it for app developers looking to enhance UX? Well, app developers can use this data to augment better UX.
High App Verification
It's no secret that the use of smartphones has increased in multiple folds. However, so are the requirements and importance of better security.
As of late, cyber-attacks and data leaks have become very frequent. These attacks are worrisome for cybersecurity and Android developers. By interpreting user behavior, ML and AI can reduce issues and concerns by users to possible vulnerabilities and threats. By including AI, app developers can improve the security of apps.
Facial Unlock Systems
Talking about facial unlocking systems, all credits should go to Apple's iPhone X launch in 2017. With the inception of the iPhone X with facial unlocking, this feature has become a rage and users no longer want to type in passcodes and pins to unlock their phones.
How AI Impacts Different UX Processes
In the recent market updates, AI has a huge role to play. For instance, Google Translate employs AI to have more precise and accurate translations. Our point here is that AI is improving the accuracy and efficacy of UX processes.
The second example would be Google's Pixel Bud headphones. By using AI, these earphones will directly translate and feed the results in the user's ears. Currently, AI is impacting different UX processes by eliminating human attention. Well, these were the results of AI, and here's how Artificial Intelligence tends to impact UX:
Data Analysis
One thing that AI is notorious for is handling a massive amount of complex data. AI uses this data to generate patterns and recommendations for developers. Also, for UX design, AI can deliver quantitative and qualitative data.
For analyzing qualitative data, You can tame AI to develop questionnaires for gathering data. Developers and AI can then use this data to furnish changes. You can also manipulate AI to offer the users apt responses based on the qualitative analysis. This addition in data analysis can ensure precision and the parameters are updated regularly.
Designing
Designing is a creative process that has always been the power and ability of humankind. Also, designing involves innovation and critical thinking. However, when innovation and critical thinking comes into play, AI is always a suitable candidate.
AI has an enormous impact on designing as well. By delivering several algorithms, AI can generate flow diagrams. These designs will be an output of pre-fed data and patterns.
Wireframing
If you already have a flowchart, AI can help you generate high-fidelity wireframes with pre-fed data and some training. Once AI has a clear understanding of the complexities, it can efficiently deliver expected results. With sufficient data, AI can single-handedly handle the wireframing process. The only human intervention here will be for editing and customizing these wireframes.
You do not have to go and build wireframes from scratch with the presence of AI.
UI Design for Bulk Data
You've already read that how AI is beneficial for handling bulk data. Large data gathering and interpretation have always been a concern for the human workforce.
You might have a UI that is data-heavy. This is where AI comes into play. With precise guidelines like flowcharts and wireframes, AI can deliver the most complicated dashboards within seconds. For app developers and engineers, the only thing left to do is to feed data. Moreover, the designers can take liberty in creativity for enhancing the AI-generated UX.
What AI Has In Store for the Future of UX Design
In recent days, big fishes in the IT industry such as Amazon, Microsoft, and Google are unlocking various potentials of AI. They are using AI to its fullest to enhance their user's experience and reap numeral benefits.
The elimination of physical screens is an excellent solution to distractions. With the adoption of AI, developers are constantly working towards introducing a no interface technology.
The industry and its designers recognize the ultimate role and impact of AI in UX and app development. The increase in AI adoption is just an example of the future. Businesses are going to tap AI to develop better brand experiences.
Owing to this, users may come across more personalized services according to their problems and interests.
The snippet feature of Google is yet another flourishing example of how AI is impacting user experience. This snippet feature uses an algorithm that picks a piece of information to display on the top of the page.
Final Words
Though there are immediate risks of automation, the introduction of AI in UX and app development is imminent. Without a shadow of a doubt, AI will revolutionize UX and app development 360 degrees.
The benefits? UX will be much better than before and mobile app development will be more intelligent. AI has impacted mobile app development by shifting its overall focus to personalization and customization.
However, exploring AI for mobile app development is a relatively new concept. That's why you need experts like Desuvit. The team of experts here is thoroughly equipped with the nuances of AI for app development. We can tailor your apps to have the best possible user engagement results. You can reach out to us for the most premium and AI-powered mobile apps.
Desuvit is a Norway-born software development company delivering Custom Software Development, Mobile Apps, and Web Applications Development for various verticals and business domains. We offer end-to-end solutions for companies with no software or IT division, Startups, and companies that need to scale their software development efforts but lack the expertise required. We help our clients in growing their businesses so we can grow with them. Some of the technologies we work with: .Net, Azure, Microservices, Azure functions(Serverless computing), React Native, Flutter, React JS, TypeScript, Angular, NServiceBus, Azure Service Bus, Azure Queues, SQL Service, MySQL, Cosmos DB, etc.
Enjoyed this article? Subscribe for more valuable and great content !
Enter your email address below to get new articles with valuable content delivered straight to your inbox, plus special subscriber-only content to help you with your next mobile app or software development project.
By subscribing, you agree with our privacy policy and our terms of service.