The mobile app development journey can look challenging,
full of questions and tedious.
Where to start?
Which features to add?
How to build Minimum Viable Product (MVP)
Which Platforms to support?
Which technology to choose?
How much it will cost?
These are some of the questions we often get from our clients. We provide answers to all your questions/queries and help you to decide and implement the best suitable strategy for your needs.
PERSONALIZED APPS
We create personalized apps that focus on your brand's vision and requirements, that results in beautiful and robust mobile apps that reflets your brand.
FREQUENT TEST VERSION
We provide early frequent test versions of mobile app and adapt changes quickly to build valuable app.
MULTI-PLATFORM
Targeting both the popular platform i.e., iOS and Android to double your potential customer base. We build apps using cross-platform technology that targets both platforms with nominal additional cost.
AGILE APPROACH
We believe in Agile methodologies for the software development and use it effectively to eliminate waste of time and budget.
EFFICIENT PROJECT EXECUTION
We ensure to keep check on time and budget but never compromising on quality.
MULTILINGUAL
Your potential customers can be across other part of the world or speaking another language. Creating a multilingual app helps you grow your user-base and eventually grow your business.
Backend solution
Often mobile app needs to communicate with backend solution. We have expertise to develop the backend solution. We can also connect the mobile app with your existing solution.
Full support
As a reliable and trusted technology partner, we will support you not only while developing the Mobile App but after the app has been published. We will be there for you.
Let us talk about growing your business
Our expert team are here and ready to help you. Contact us and get free consultation.
Let us help you build something exceptional.

Background
Our client has created an online ecosystem for the healthcare industry. It is an online platform for appointment scheduling, where patients can find doctors in a few clicks and set up an appointment any time of the day. This landscape allows patients to manage their personal and family appointments without any hassle.
Our client has created a SaaS based online ecosystem for the healthcare industry. It is an online platform for appointment scheduling and connecting with doctors.

Goal
Being an industry leader in the healthcare industry, our client was in dire need of a Mobile App that works on both iOS and Android. The app should focus highly on usability and aesthetics.  The existing web platform provided seamless user experience to find and book appointments, one of the goals was to provide the same or better user experience with the mobile app.
The goal was to create user friendly and aesthetically pleasing mobile app for both iOS and Android platforms.

Results
34%
increase in appointment booking
23%
increase in user registrations
17%
decrease in missed appointments
22%
Increased user engagement
34% increase in appointment booking
23% increase in user registrations
17% decrease in missed appointments
99,9% App availability
22% Increased user engagement
Technologies We Use For Mobile App Development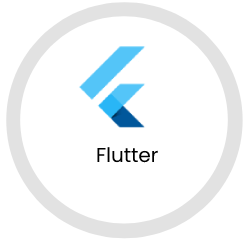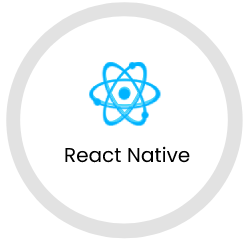 HOW AND WHERE TO START THE MOBILE APP DEVELOPMENT?
Mobile App Development can be a challenging task to begin with. What to take care of? Technology to use, etc. Our experts have shared insights to help you choose the right mobile development strategy that will work best for your use case.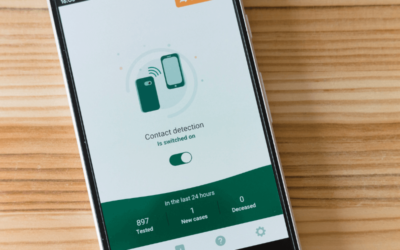 Have you wondered how top mobile app get to be where they are? It is not an easy task trying to make your app stand out among the new apps that get launched every day. If the end goal with your app is to grow it, you need more than just an idea....
read more